Nivaran Health offers Art of Living workshops, introductory sessions, and follow-ups in Ghaziabad by Dr. Ayush Chandra and Dr. Mithilesh Chandra.
DR. AYUSH CHANDRA
ART OF LIVING FACULTY, CERTIFIED YOGA & MEDITATION TRAINER
DR. MITHLESH CHANDRA
SENIOR ART OF LIVING FACULTY
Dr. Ayush Chandra is a proficient diabetologist in Delhi, a certified yoga trainer from the Ministry of AYUSH, Govt. of India, and Art of Living apex faculty (corporate programs). Moreover, Dr. Ayush also conducts various yoga and meditation courses and workshops for all ages.
The Art of Living is a charitable and educational non-profit organization. Gurudev Sri Sri Ravi Shankar, a world-renowned humanitarian and spiritual instructor, founded it in 1981. He has led an ongoing global campaign towards a culture free of stress and brutality.
Sri Sri has served an estimated 450 million people across various programs and teachings, a network of organizations like the Art of Living and the International Association for Human Values, and a quickly expanding presence across 156 countries. 
Sri Sri has created a one-of-a-kind, transformative initiative that inspires, trains, and changes people to address financial, national, social, and individual challenges.
The Art of Living offers numerous, highly effective, educational and self-development programs and tools that facilitate the elimination of stress. Individuals benefit from these resources because they promote deep and fundamental inner harmony, pleasure, and well-being.
These programs, including breathing techniques, meditation, yoga, and practical wisdom for daily living, have helped millions worldwide transform their lives completely. At Nivaran Health, we offer various Art of Living workshops like Breath and meditation workshops, Happiness Program offering Sudarshan Kriya, etc.
Following are the Art of Living workshops and programs offered by Nivaran Health: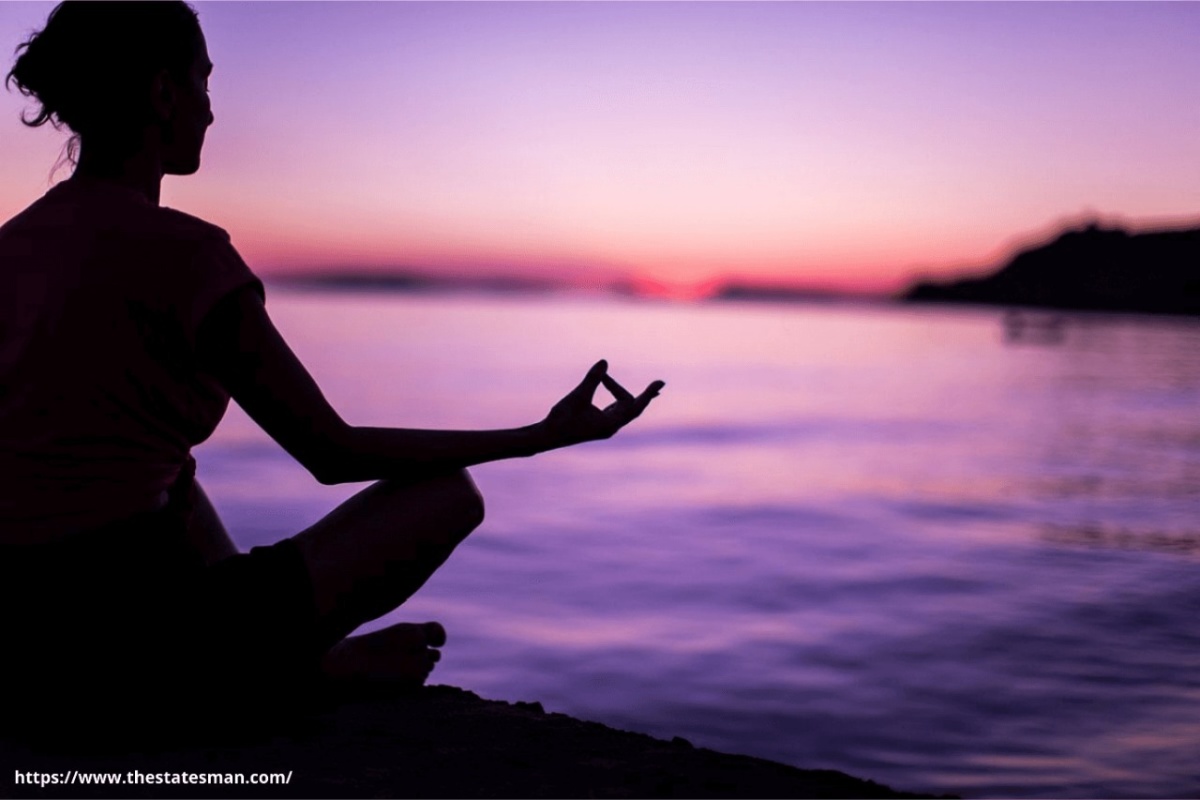 1. HAPPINESS PROGRAM AND ONLINE MEDITATION & BREATH WORKSHOP
The goal of the three-day Art of Happiness Program is to give you the skills, support, and training of powerful breathing techniques. So, you can practice them at home as well. 
Research shows that cortisol levels can reduce by over 50% on the first day of practice and improve if you keep practicing. We teach basic and efficient home relaxation exercises that you can do regularly to relieve tension and feel clear, optimistic, and peaceful.
Sudarshan Kriya is a fundamental and powerful breathing technique. It involves specific breath patterns to harmonize the body, mind, and emotions. The process relieves tension, exhaustion, and negative emotions like anger, irritation, and anxiety, leaving the mind calm & balanced and energizes & relaxes the body.
Sudarshan Kriya gives life a deep breath and reveals its mysteries. It is a metaphysical breakthrough that allows you to see infinity. Sudarshan Kriya is the untold secret to good health, prosperity, and stability, as well as a glimpse into the afterlife.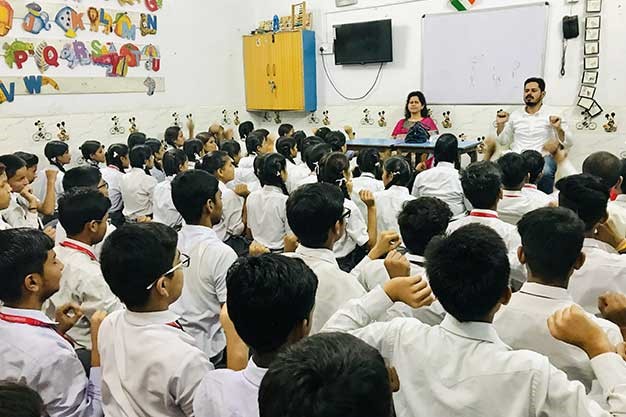 2. SRI SRI YOGA LEVEL 1 PROGRAM
It is a ten-hour session that takes 4 to 6 days to complete. A restorative yoga practice introduces a holistic way of energizing and integrating the mind, body, and spirit. You can also attend the monthly Sri Sri Yoga sessions. 
Strength & Poise: Yoga poses (Asanas)
The Yoga poses strengthen, tone muscle, burns fat, and reduces cholesterol. They are also great for maintaining flexibility and range of motion.
Energy: Yogic breathing (Pranayama)
Tune into your breath with advanced breathwork. These practices rejuvenate the mind and body. So, you feel more energized throughout the day.
Deep rest: Meditation and Relaxation
Discover Yoga Nidra, a powerful technique for body and mind stimulation that prepares you for deep meditation.
Insight: Wisdom from Yoga
Explore some of the fascinating insights yoga has to offer into the nature of the mind and body and how to live a relaxed, fulfilling life.

3. SAHAJ SAMADHI MEDITATION PROGRAM
Meditation is the art of relaxation and the art of doing nothing. However, for many people, doing nothing is difficult. There are many meditation methods, but in Sahaj Samadhi, we use definite sounds (mantras) to achieve a deep state of rest.
In the program, you will be provided the mantra and instructed on using it for meditation. The mantra is used to take you to the deepest stages of consciousness. Bliss, insight, calmness, intuition, and imagination are revealed in your being as you go further into yourself, and you eventually know who you are.
4. SRI SRI SANSKAR KENDRA
Sri Sri Sanskar Kendras aim for children's blossoming, teaching values and traditions for their all-round development. SSSKs nurtures children to reconnect with our belief system and develop into stronger human beings in today's fast-changing world. It is something that today's parents and culture need.
An individual is well-known for his or her outstanding work. Over everything, it is his or her beliefs and ideals that distinguish him or her from others. India is known for its rich history, customs, and heritage since the dawn of time. Elders handed down the traditions and values to subsequent generations, particularly in a joint family system.
Today we live in nuclear families. Often both parents are working. Children waste a significant amount of time watching television. They emulate what they see in the absence of a credible solution.
Economic development must be accompanied by a solid base of principles for a country to prosper. Value-based leadership is needed for children and youth. Although schools provide formal schooling, families and society instill values in children. The Sri Sri Sanskar Kendras fill in the gap.
5. BAL CHETNA AND NAV CHETNA WORKSHOPS
Bal Chetna Shibir is a creative initiative for less privileged children. Immersive activities, group discussions, creative activities, and stress-reduction methods such as breathing, pranayama, and meditation, helps to inspire children and help them reach their full potential.
The children are entirely trained with equipment by the completion of the program. It helps them deal with situations, break their barriers, and inspires them. It makes the children capable of taking on everyday challenges in life with a renewed sense of confidence.
Nav Chetna Shibir (also known as the Breath-Water-Sound workshop) aims to help economically and emotionally depressed people by providing them the resources and skills they need to overcome these obstacles. The first step toward empowerment is to assist them in reducing depression and increasing their self-confidence. Here's where this workshop comes into the picture.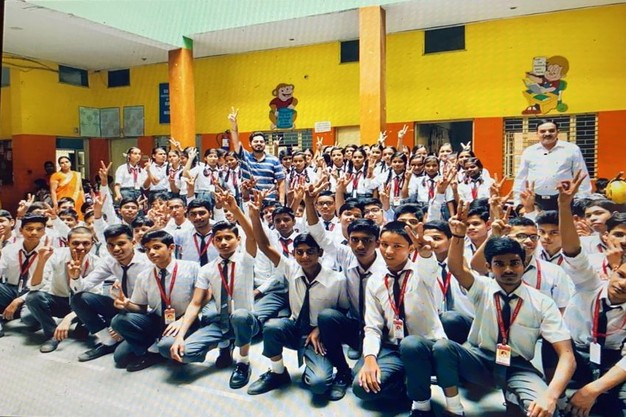 6. RURAL DEVELOPMENT PROGRAMS
The 5H program seeks to provide Homes for the poor, Health services, Hygiene, Human Values, and Harmony in diversity in every rural region or village. 
The 5H program, which was established in 1997, is a catalyst for social change. The program's goal is to alleviate poverty, misery, and disease in rural and tribal areas worldwide and promote peace and harmony.
7. FREE INTRODUCTORY SESSIONS
At Nivaran Health, we also conduct free introductory sessions of the following programs:
Beyond Breath (Introduction to Happiness Program)

Sri Sri Yoga Reconnect (Introduction to Sri Sri Yoga Level 1)
We also provide weekly and monthly follow-ups.
For more details about the Art of Living program, contact us at Nivaran Health.